The 28th ifva Highlights | Photo Albums | Jury Meeting Transcripts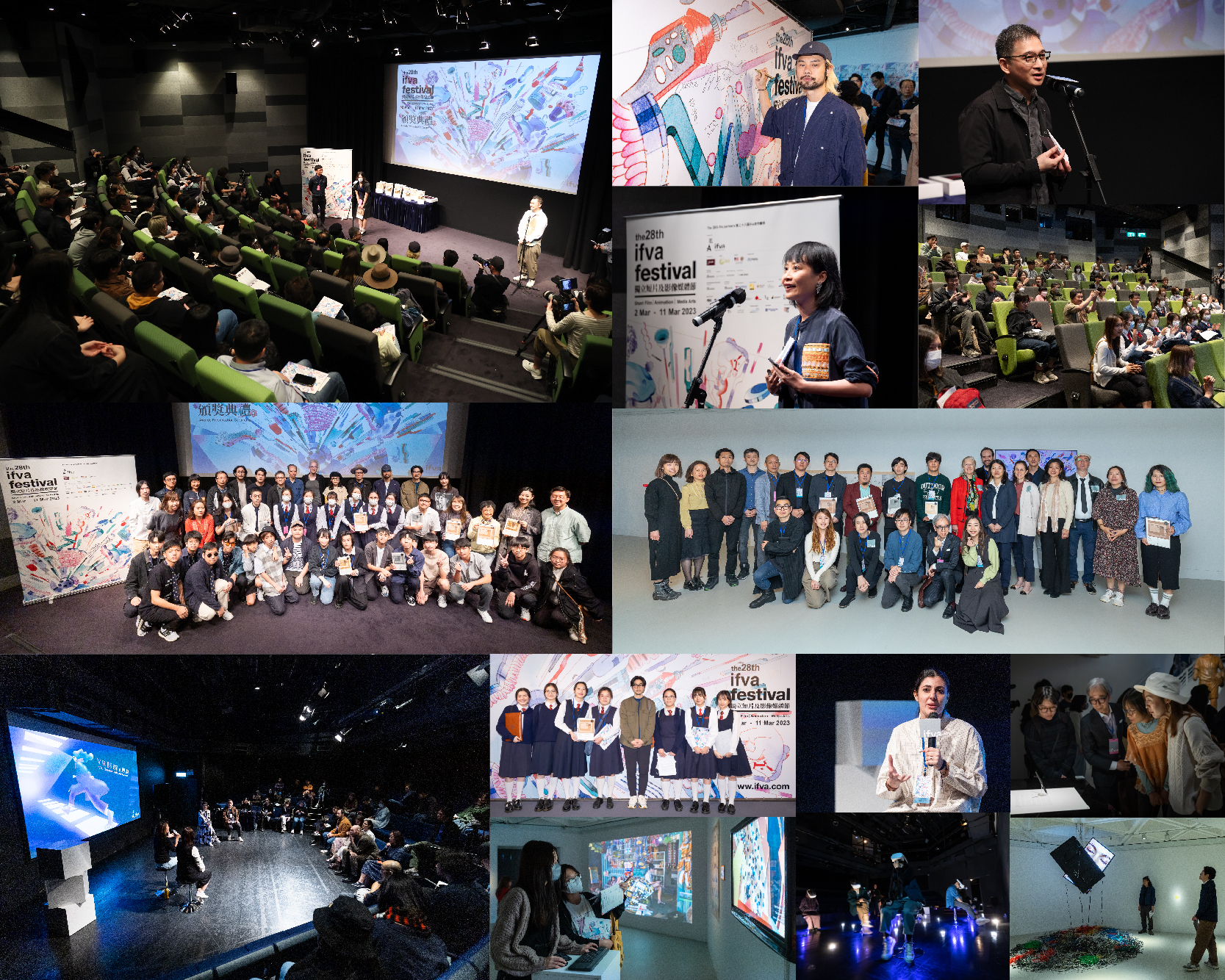 The 28th ifva Highlights
Organised by Hong Kong Arts Centre, the 28th ifva Festival has been concluded successfully in March. Collaborating with local and international creators and artists, the festival has presented a host of exciting programmes including a series of short film screenings, media arts exhibition, 2-day conversations on VR, a Pop-up VR Cinema, etc to the audience. Feel free to check out the photo albums on ifva website for the memorable moments!
ifva Yearly Recap

Over the past year, as always, ifva has organized a host of exciting programmes to support independent filmmakers and media artists, and to explore the boundless possibilities of creative media through moving images. Let's check out the best of the 28th ifva on ifva YouTube Channel!
Jury Meeting Transcripts

Every year ifva invites jury members with various specialties and backgrounds, who select the winners from a vast number of high-quality works after intense discussions. The jury meeting transcripts of 28th ifva Awards are now available on ifva website. Welcome to read them to understand jurors' thoughts on the awarded works this year!

The 29th ifva Awards will call for entry in the middle of 2023. Stay tuned to ifva website!
ifva


8/F, Hong Kong Arts Centre, 2 Harbour Road, Wan Chai


Copyright © 2023, Hong Kong Arts Centre
All Rights Reserved

Online Version | Unsubscribe